Relieve all your body pressure and relax your mind.

This New 5-in-1 Whole Body Therapy helps relieve your neck / back waist / hip / leg and even other parts. Complete pain relief kit —a rare unique combination of 4 strong massage techniques that help you alleviate and prevent any type of muscle pain, discover below.

Heal Yourself Like Never Before❤️‍🩹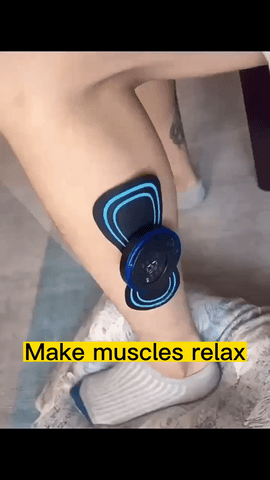 ✅ Relieves muscle tension and soreness
✅ Promotes circulation and lymphatic drainage
✅ Reduces inflammation and swelling
✅ Helps to break up knots and adhesions
✅ Provides targeted relief to specific areas of the body
✅ Can be used for pre-workout warm-up or post-workout recovery
✅ Easy to use and portable for on-the-go relief
✅ Can be customized with different intensity levels and massage heads
✅ Non-invasive and drug-free way to manage pain and discomfort.
Features:
✅ Features 8 massage modes
✅19 adjustable intensities to meet individual needs.
✅ Small, lightweight, and portable design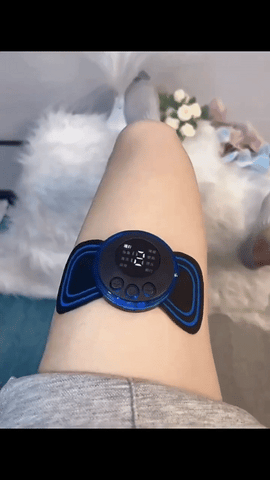 Note: the patch is a consumable, because the patch is not sticky, people with neutral skin need to change the patch after about 20 times, and people with oily skin need to change the patch after more than ten times.
Specifications:
Material: ABS+PU
Input: 5V 1A
Host battery capacity: 150mA
Charging time: about 30 minutes
Usage time: about 4 hours.
Packing: 20*10.5*2.5cm
How To Use
STEP ONE: First Twist the host with the gel patch. Then uncover the transparent film on the gel patch. Attach the instrument to the massage area to start.
STEP TWO: Press the "ON/INC" button to turn on, the light is always on, press the "ON/INC" button again to start, the light flashes.
STEP THREE: Press the PROGRAM button to select the desired mode. Adjust to the massage intensity. Continue to press "ON/INC" to increase the intensity and "OFF/DEC" to decrease the intensity.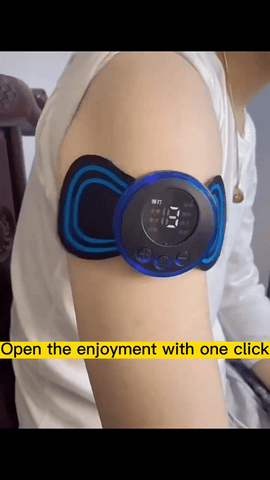 Packing List:
1* controller
1* remote control
5* stickers
1* USB Charging Cable
1* English User Manual