SAY GOODBYE TO COLD AND WET HANDS!
BUY 2 FREE SHIPPING
Do you hate freezing hands during the winter? With our Thermal Gloves, your fingers will never be frostbitten again when you get home!
Our Thermal Gloves help to keep your hands nice and toasty. The cutting edge windproof and waterproof material allows you to handle all types of activities such as Cycling, Running, Driving, Dog Walking, Hiking, Skiing, and much more!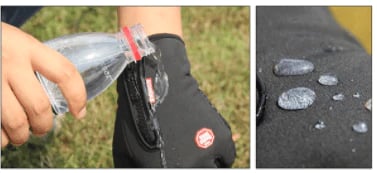 The sensitive conductive material makes it easy to use your smartphone smoothly without the hassle of taking off your gloves.
FEATURES
PREMIUM THERMAL MATERIAL:

The gloves lightweight liner provides a solid layer of toasty warmth and protection between your hands and the harsh winter cold.

WATERPROOF:

Made of high-density water-resistant material that will protect your hands from getting wet whilst you are doing your favorite outdoor activities.

WINDPROOF:

The premium fabric stops all winds outside of your hands and the adjustable zipper design provides a snug, secure fit to block wind and cold from your wrists.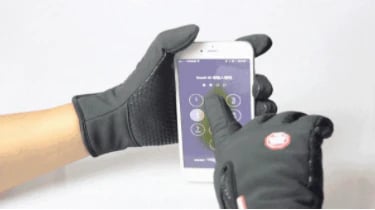 TOUCH SCREEN SENSITIVE:

Capture every moment of your winter adventure without taking off your gloves. The gloves are touch screen compatible, so your fingers won't freeze as you snap a photo or video.

MULTI-PURPOSE:

Suitable for winter outdoor sports like riding, skiing, climbing, running, hiking, driving, and other outdoor adventures.

HIGHLY DURABLE:

Our gloves are now double stitched for extra strength and durability. You're in good hands.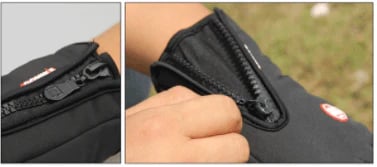 SIZING CHART
For ladies, S & M are suitable.
For men, L is suitable for most normal hand sizes.
If your hands are larger than normal, please choose XL.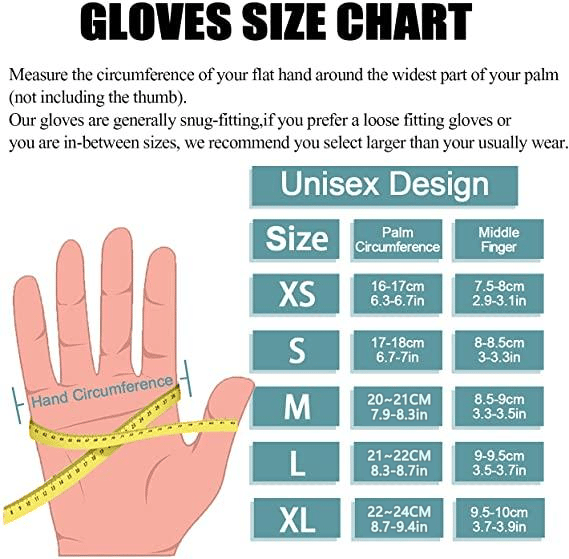 Questions:
Q: Will these gloves fit if you have large hands?
A: You can use the size chart that's provided in the store
Q: Will they be bulky?
A: Gloves are not bulky, easy to text and wear them. Works nicely to use my phone while wearing gloves
Q: Should they be put in the washing machine or washed by hand?
A: You can wash it by hand or put it in the washing machine with the clothes, but don't wash it violently.
Q: Can these work well with smartphones?
A: Yes. With its tech-friendly feature, you're able to use your phone even with the gloves on.
Q: How does the touch screen gloves work?
A: It works great! You can freely text and type with these gloves. Our winter touchscreen gloves with the Unique and Sensitive touchscreen Fingers Capability, The top of thumb and index finger is high sensitive conductive material with touch screen. Wearing our gloves can also use your smartphone, tablet, iPhone,car GPS panel or other touch screen devices in cold weather.