PERFECT ANXIETY RELIEVER
Introducing the Spinning Sunflower Necklace handmade with love and science that takes your heart to sunnier days. The rare rotating design of this necklace is sure to make a statement! Peace, health, success, and happiness are all represented by this lovely piece.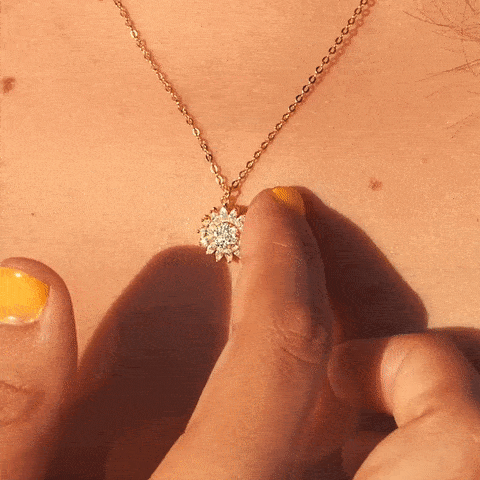 A TOKEN FOR YOUR SPECIAL SUNSHINE!
Our Spinning Sunflower Necklace serves as a memento of your unique sunshine and shows how much you value one another. The rotatable crystal sunflower pendant is perfect for relieving stress or building energy.
WHY THE SPINNING SUNFLOWER NECKLACE?
✔ Attracts light into your life

✔ Symbolizes health, happiness, and vitality

✔ Helps to relieve stress & anxiety

✔ Hypoallergenic- safe to use

✔ Lightweight to wear
This necklace is a lovely gift that your recipient will cherish forever. Join the thousands of customers who are satisfied with their Spinning Sunflower Necklace. And if you don't like it - you get your money back.