Join the +1,000s of women Transforming their skin TODAY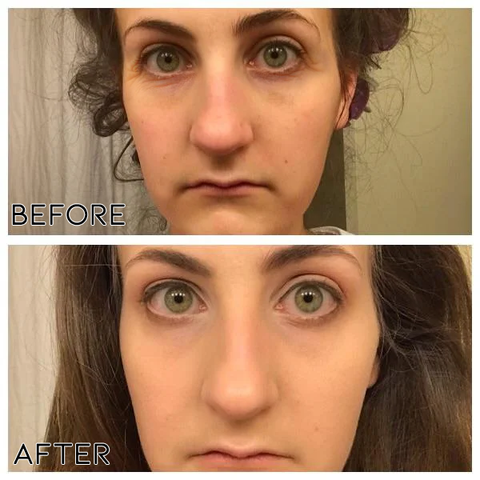 "I have been using this for two weeks so far and I am impressed. I am 43 with heavy wrinkles under my eye that I hate. This has already made a visible difference. I use this every night after washing my face and before putting on my normal moisturizer. I did loads of research and found this Snake Venom Peptide Anti-Wrinkle Eye Cream to be continually in the top few best products. It is totally affordable as well. I will be using this for a long, long time."
Ashley Nathan --- Denver, Colorado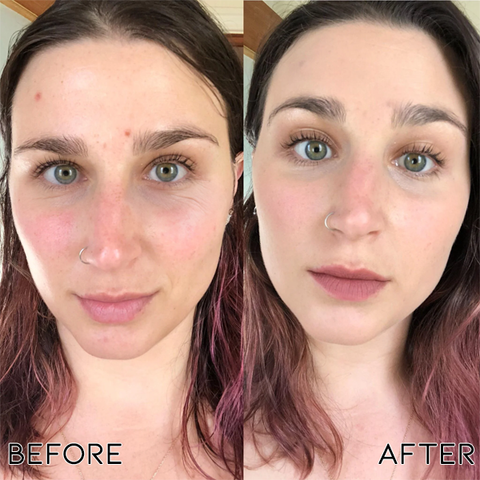 "I have a deep squint wrinkle and I swear this Snake Venom Peptide Anti-Wrinkle Eye Cream erases it overnight. I use it every day, for more healthy and lovely skin. This cream is excellent for the face, it removes stains and in general it is very good. I highly recommend this product"
Milena Foreman -- Jacksonville, Florida
What will happen to your skin if you get older?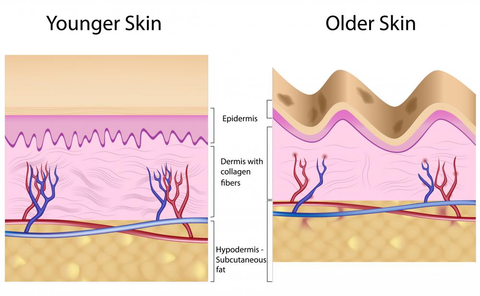 Your skin changes with age. It becomes thinner, loses fat, and no longer looks as plump and smooth as it once did. Your veins and bones can be seen more easily. Scratches, cuts, or bumps can take longer to heal.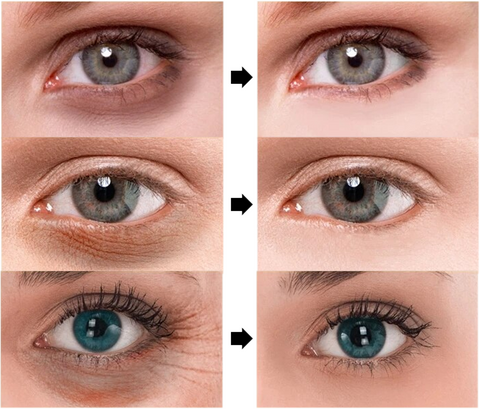 Young Skin has a thick dermis abundant in a rich mesh of collagen and elastin fibers (the tissue that support your skin). As we age, the collagen fibers become scantier and damaged, with a lower ability to hold up the skin. This causes much of sagging and wrinkling.
Snake Venom Peptide Anti-Wrinkle Eye Cream - Quality Anti-Aging Cream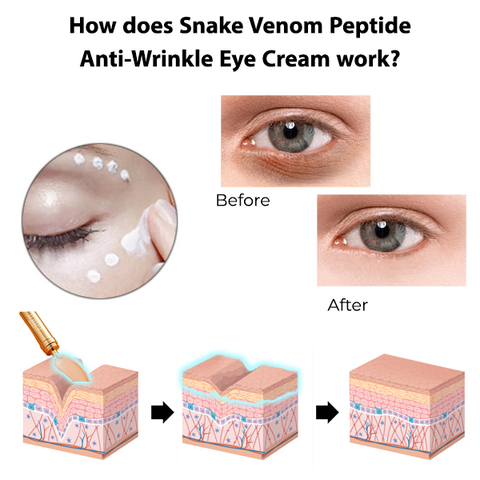 Snake Venom Peptide Anti-Wrinkle Eye Cream is known for its lifting effect, as it freezes wrinkles and expression lines. It contains hyaluronic acid and amino acids which contribute to skin looking plumped, healed, and hydrated, with improved elasticity. It also contains elastin, retinol and tocopherol.

Consist of 2 Key Ingredients for Snake Venom Peptide Anti-Wrinkle Eye Cream
Venom Essence
Sodium Hyaluronate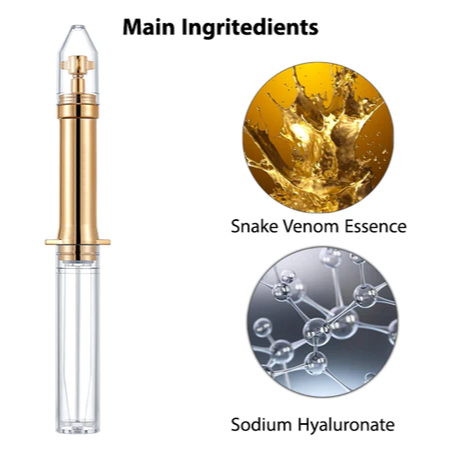 Venom essence is a antioxidant and anti-aging effects revitalize and purify the facial skin and neck. Ideal for mature, sensitive or greasy skin as well as those with impurities. Bee Venom essence is ideal for mature, sensitive or greasy skin as well as those with impurities, as a foundation cream and as a night treatment.
Sodium Hyaluronate protect skin ulcers, burns, or wounds from irritation so that the skin can heal properly. Some products are also used to help relieve itching and pain from various skin conditions. Hyaluronate is the same as a natural substance that is found in your body.
This is why Snake Venom Peptide Anti-Wrinkle Eye Cream is special
This small synthetic peptide smooths and firms the skin under and around the eyes.
Absorbs quickly to rejuvenate the delicate eye area for bright, lifted and youthful-looking eyes.
Helps reinforce and firm the look of skin in the face and neck to minimize the appearance of fine lines and wrinkles while locking in moisture.
Ideal for all skin types and safe even for sensitive or reactive skin.
Regain your youth.
It's suitable for men and women.
Marian's 14 days of Snake Venom Peptide Anti-Wrinkle Eye Cream report
Marian had tried so many under eye products before putting her hands on to this... Nothing worked on her wrinkles and other eye problem. But when she  used this  it actually work on wrinkles and darkness around eyes.
Here is the result...
Day 1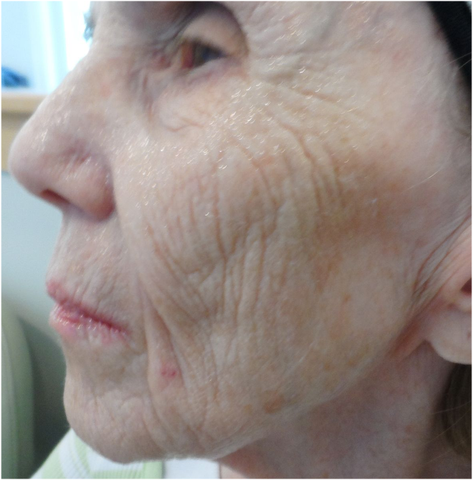 "I'm old and have extremely sensitive skin; I've been using this Snake Venom Peptide Anti-Wrinkle Eye Cream for a day and have noticed a significant difference. I seem younger and less tired, and my face has a glow to it. I have notice my under eye become healthy."

Day 7
"I've been using it for about a week and my skin has definitely improved. Wrinkles are visibly reduced, and my face appears to be well moisturized. I used it at night before I go to sleep and I wake up with a smile. I am 70 years old and whatever makes me look younger I adore. This is a keeper! Say goodbye to wrinkles."

Day 14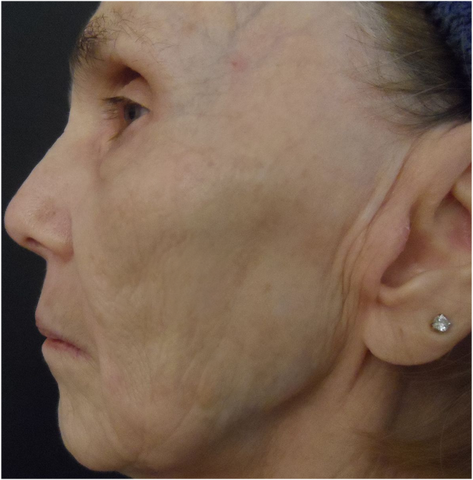 "My skin has altered substantially in appearance and feels wonderful! Goodbye, deep wrinkles and fine lines; I look a lot younger. Results is great , I regret not taking a from early days but wow I am buying this Snake Venom Peptide Anti-Wrinkle Eye Cream forever !!!!!"
Marianne Ost  --- New Orleans, Louisiana
This Cream saves you tons of money!
Snake Venom Peptide Anti-Wrinkle Eye Cream all natural ingredients are carefully made to make a huge impact not only to your skin but also saves you tons of money in the long run.
Originally Anti-aging Skin (Dermatologist) only available clinically
With this product you can avoid expensive sessions, time consuming appointments and you can use this serum at your home that can save transportations fare.
How to Use:
Clean your face. Evenly apply around the eye then gently push out to the left and right.
Use the index finger to massage from the bottom to the upper eye. It help to tighten the eye skin. Be careful of the gentle force.
Massage until the eye cream is fully absorbed by the skin.
Product Details: Snake Venom Peptide Anti-Wrinkle Eye Cream