Do You Suffer From Lower Back, Hip, And Leg Pain That Doesn't Go Away?
Experience Immediate Relief with Our Back Pain Relief Belt
   Are you tired of back pain interfering with your daily life? Our Back Pain Relief Belt is designed to correct posture, align your spine, and support your core muscles. It reduces muscle fatigue and soreness, increases blood flow and circulation, and provides immediate relief from chronic pain.
Experience Lasting Relief from Sciatica Pain
Its ergonomic design and innovative pressure distribution technology provide optimal support to the lower back and hips, reducing inflammation and compression on the sciatic nerve. Say goodbye to sleepless nights and countless hours of agony and regain firm control of your life and enjoy every moment pain-free. Don't let sciatica hold you back any longer – invest in your well-being today!
Corrects Posture and Aligns Spine
Poor posture is one of the leading causes of back pain. Our Back Pain Relief Belt helps correct your posture and align your spine, reducing the strain on your back muscles and providing long-term relief from pain. Feel better and stand taller with our belt.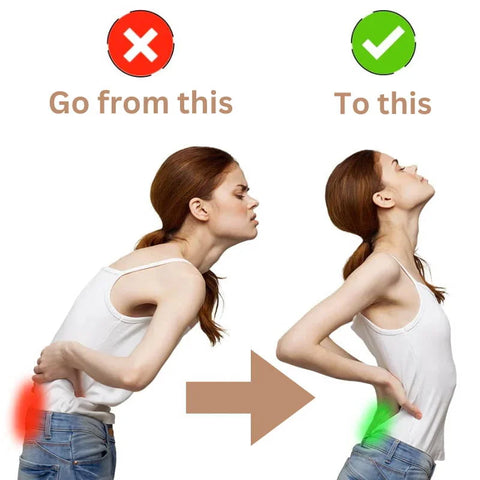 Back pain can make it difficult to stay active and enjoy the things you love. Our Back Pain Relief Belt supports your core muscles, reducing muscle fatigue and soreness so you can stay active and mobile. Don't let back pain hold you back from living your best life.