Effortless Curls In 5 Minutes...
The self-rotating hair curler can curl your hair effortlessly in a few seconds...
For a long-lasting all-day effect, keeping your hair looking flawless.
Ditch the traditional curling irons that are heavy, hot & don't hold your curls.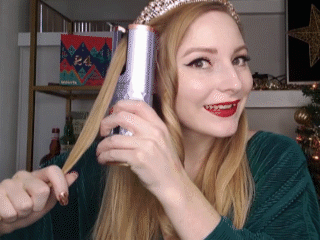 Easy To Use & Portable
All you have to do is place your hair in the chamber and...
Just simply press the button and watch as your hair effortlessly falls into perfect curls.
It's also easy to carry when traveling, and can curl your hair anytime and anywhere!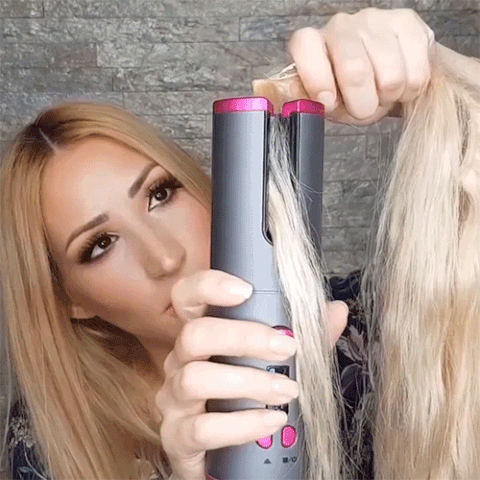 Save Time & Money
Traditional methods like using hot iron or going to a salon can be very time-consuming!
It could take you normally 3 - 5 hours just to get the curls you want, that's crazy!
Not to mention how expensive these methods can be, every salon trip can easily cost $50 - $200 dollars each time!
Think about that… that's over $2,000 a year!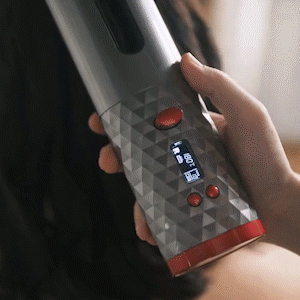 Perfect For Short & Long Hair
Our hair curling device is perfect for anyone looking to take their hair game to the next level.
Specially designed with everyone in mind, it doesn't matter if you have long hair or short hair, or even thick hair.
We have thought about it all.. and made it the perfect solution for everyone!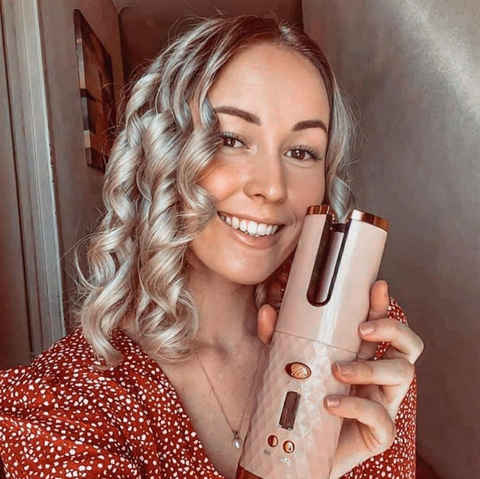 Safe & Effective
Gone are the days when you burned yourself with a hot iron…
Ceramic curl chambers protect your hand and skin from hurt, safe to use.
Professional tourmaline ceramic technology and vegetable protein coating help to seal moisture into your hair and protect cuticles.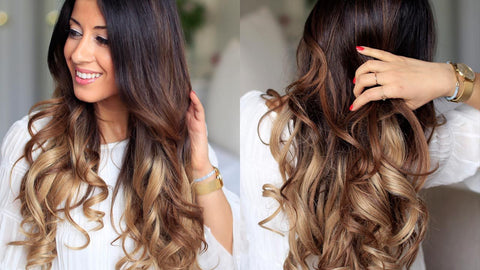 ~ Our 180-Day Guarantee ~
We take great care in designing our products, we know you will love our products so much we want to stand behind them. If for whatever reason you are not happy you have 180 days to decide if you like it!
Click Add To Cart To Get Yours Today! 
Q: Will my hair get caught in the compartment?
A: No! We have specially designed it making it impossible to get your hair caught.
Q: How do I change it?
A: It's simple! Just plug it in with the USB and you are good to go!
Q: Is this good for thick hair?
A: YES! We have made it so that no matter if you have short, long, or thick hair it will be the perfect solution!
Q: What setting should I use?
A: There are 2 curved directions: left, right; Temp set from 150℃, 160℃, 170℃, 180℃, 190℃, 200℃; Time set from 8s, 10s, 12s, 14s, 16s, 18s. Choose different temperatures and times to achieve the effects you want with longer, lasting results (looser waves, soft curls or more defined curls effects)
Q: How long does the curls last?
A: The curls will last for 8 - 12 hours!
Q: What is the battery life like?
A: The battery will last 6 - 8 hours.
We Offer FREE Worldwide Shipping.
Shipping Times 8-15 Business Days.
Please Allow 2-3 Days For processing Times.
We Have A 30 Day Money Back Guarantee. Not Satisfied? Simply Contact Us And We Will Walk You Through Our Simple Return Process.