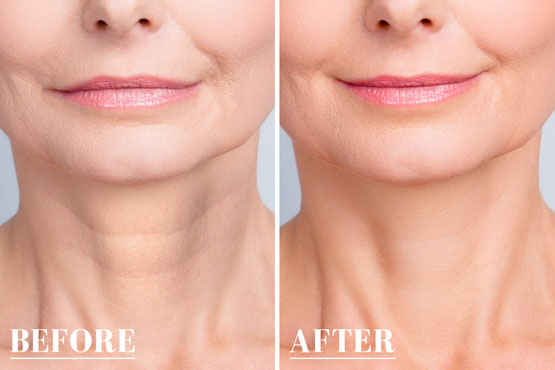 FOR WOMEN 30+ 
One of the first places women show their age is their neck, or their upper chest,  cleavage, and shoulder areas, because of its thinner, less elastic skin tissue and lack of oil glands. But you don't have to settle for sagging, aging skin anymore - Blumbody pads smooth & eliminate tough-to-treat neck wrinkles caused by sun damage, general aging or constantly looking down at the phone. Your neck can look as young and youthful as you feel! 
QUICK VISIBLE RESULTS
Wearing silicone anti-wrinkle patches overnight repairs and rejuvenate the delicate skin of your neck & decollete while you sleep. The Silicone Neck Care Pad improves the collagen structure of your damaged skin and boosts blood flow to the area for better neck treatment. Forget about scarfs and turtleneck tops!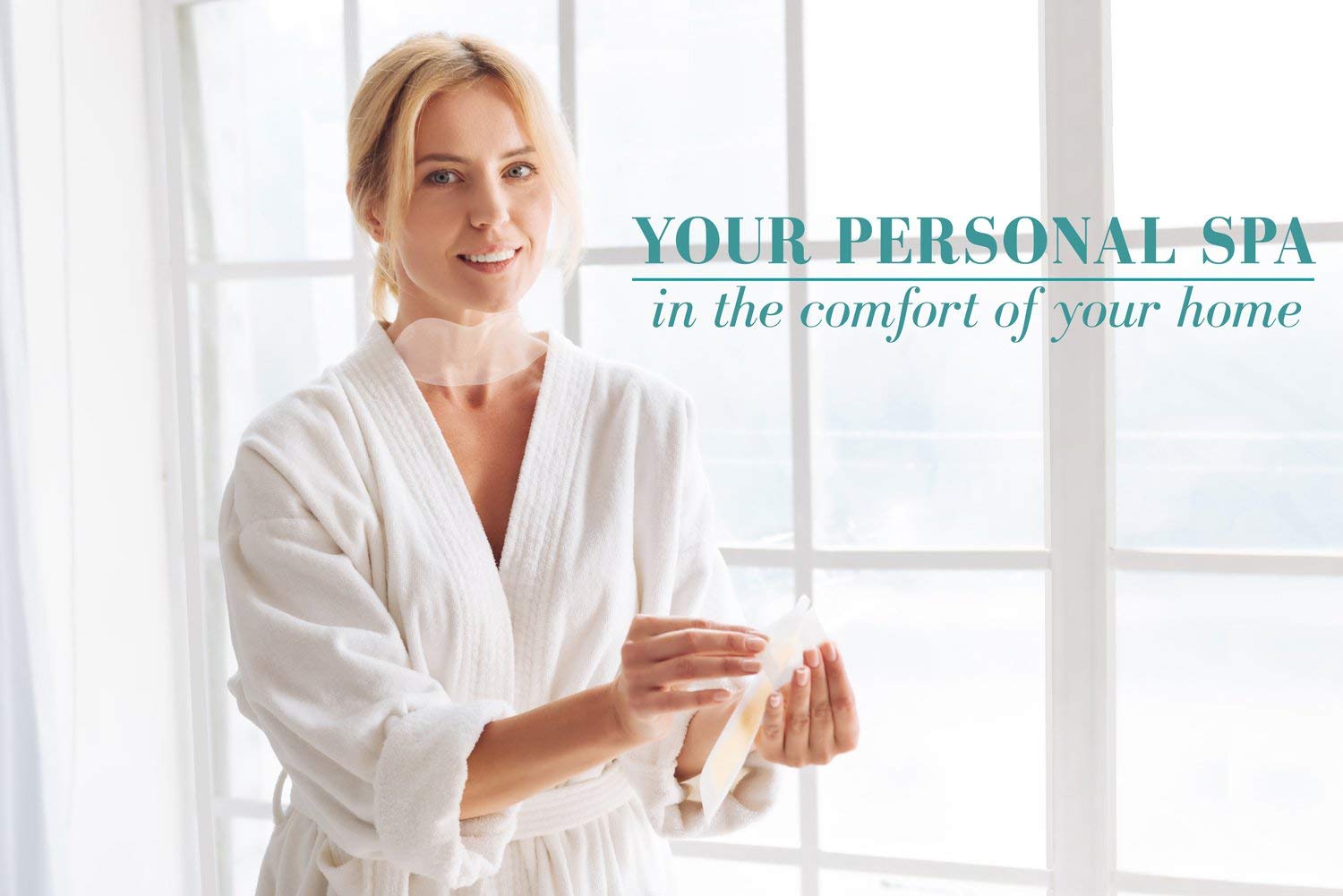 NON INVASIVE NATURAL TREATMENT
Like the anti-wrinkle chest pad, neck patches for wrinkles work by tightening & plumping loose skin for an improved structure & appearance. Made from silicone that won't irritate your skin, no harmful fillers, chemical adhesives, or surgery.
COMFORTABLE & EASY TO CLEAN
Extremely thin, the silicone patches have the perfect shape eliminating the choking feeling other brands have. Whenever they lose their stickiness wash them with water and the included soap and enjoy their benefits for at least 30 days.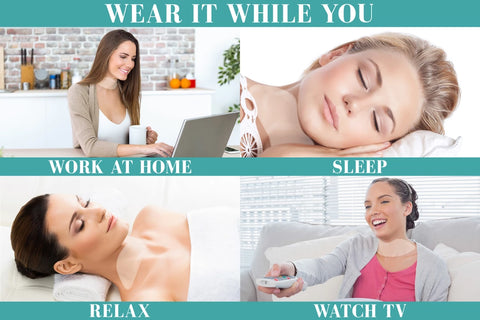 TURN BACK THE CLOCK: Prevent & eliminate neck wrinkles caused by sun damage, aging, phone scrolling
CREPEY SAGGY SKIN? Silicone Neck Pads for wrinkles improve elasticity for a smoother uplifted skin
IMMEDIATE RESULTS: See the difference after using the neck wrinkle pads & forget about turkey neck
PREMIUM MOISTURIZING SILICONE PAD: Wear a patch overnight to repair the delicate skin of your neck
WHAT'S INCLUDED: 2 Neck Smoothing Pads, Gift Box for Storage