CRAZY SALE! FINAL DAY BEFORE THE PRICE GOES BACK UP TO ! 
Tired of wasting your money and time on easy-to-break & expensive acrylic nail extension? Try the Nail Extesion Pro Kit and discover the most natural and durable nail extension!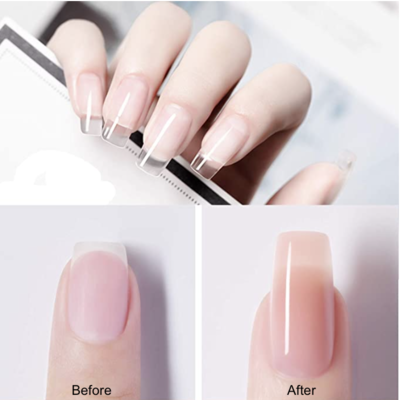 Nail Extension Pro Kit easily extends your nails by transforming ultra light silk fiberglass to durable and flexible fiber nails. Each piece of fiberglass is enough for 5 nails. So this kit of 20 pieces of fiberglass offers you nail extension for 10 times! Free to trim to customize nail extension length from 0.5cm to 8cm! Also able to DIY any shapes - Round, almond, oval, square etc!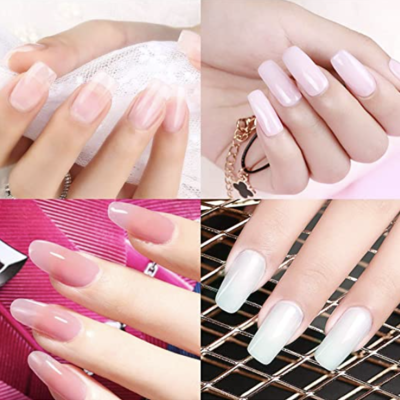 FEATURES:
CUSTOMIZED NAIL SHAPES - Free to trim for any nail extension length & shape like round, almond, square and more. Extend up to 8cm!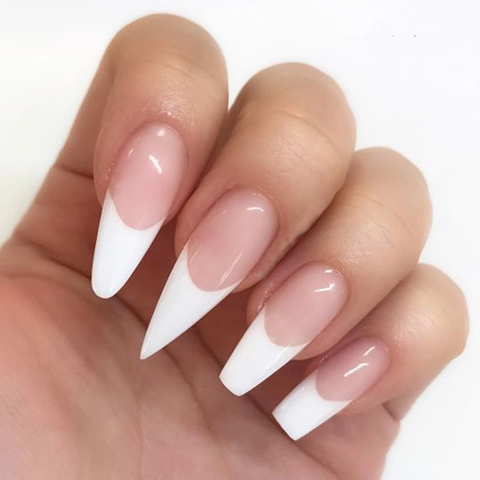 SAFE AND EASY - No nail form or acrylic nail tip is required. Just trim, apply and cure to have perfect nail extension without going to expensive nail salon! 100% Non-toxic, odorless and harmless to the nail bed and skin.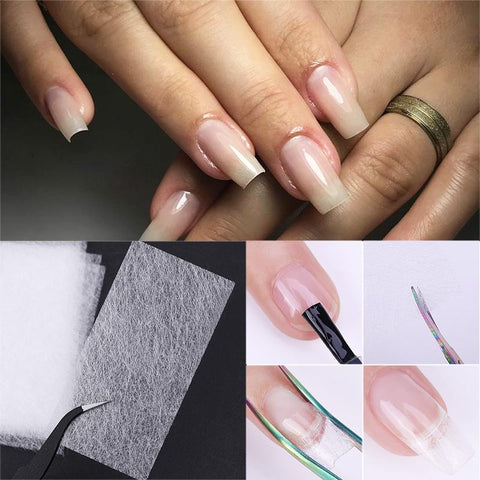 LONG LASTING AND SCRATCH-FREE - Generally the nail extension lasts 30 days with proper nail care. Not easy to break or scratch as soak off UV gel.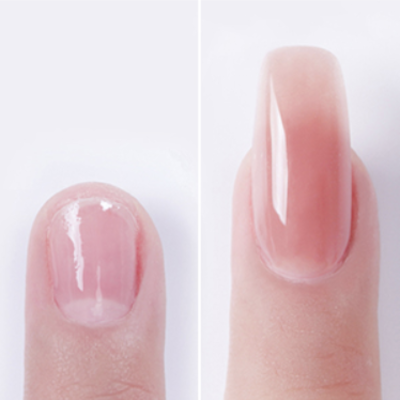 CRYSTAL CLEAR STYLE - Clear color with full coverage is easy to further apply your favorite nail polish.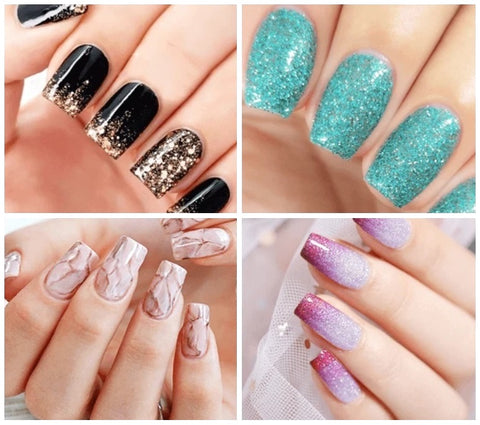 PROFESSIONAL NAIL REPAIR - Strengthens weak, thin, broken nails and repairs them.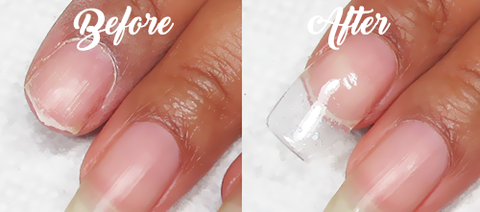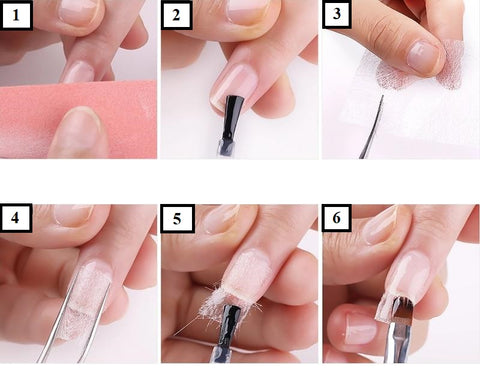 ---
1 KIT INCLUDES:
20 pieces of Nail Extension Silk Fiberglass

1 x Fiber Builder Gel (15 ml)