Your Best eyelid corrector.Be extra charming in 20 Second.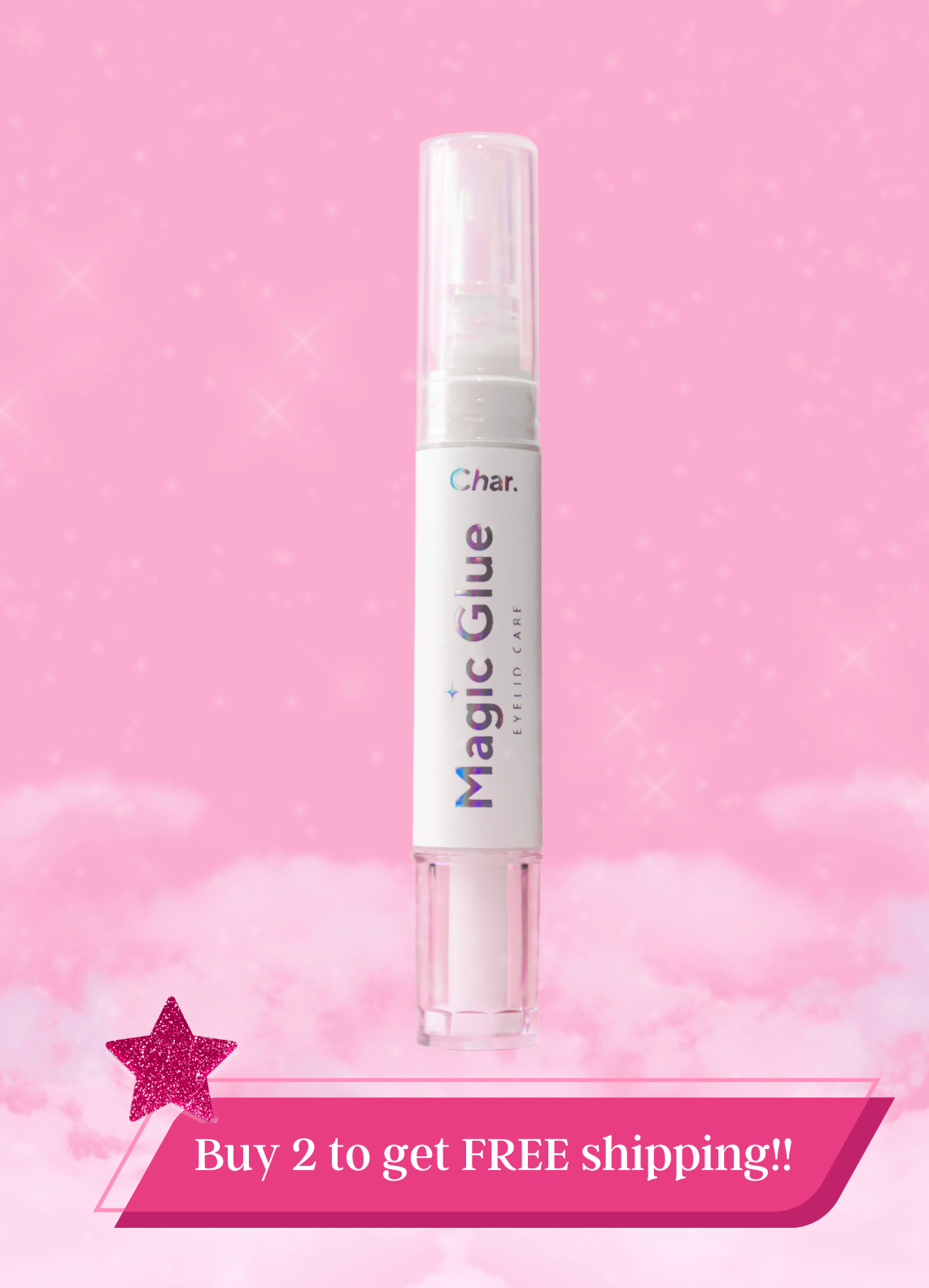 How to use?
How to use
1: Remove any oil and dirt from your eyelid then ( Apply makeup first " recommended ) apply Magic Glue.

Note: If applied makeup (eyeshadows) can prevent oil on your eyelid and long-lasting.

2: Trace thin layer on eyelid wait for 20 seconds then use "Y" shaped stick to press up and set the shape.

3: If there is a need to be corrected, swipe lightly with the "Y" shaped.Apply an extra thin layer if needed.

How to remove
Gently rub a makeup remover soaked cotton pad to remove remaining glue

Storage method
This product should be stored in a dark dry and cool place.
Magic glue x 1
Brush x 1
"Y" Tool x 1
Ingredient:

water, acrylic (ester) copolymer, propylene glycol, laureth-20, hydroxyethyl cellulose, degassed sodium acetate, benzyl ester, CI77491, CI77492, CI77499

Notes:


1. Immediately discontinue use if irritation occurs and flush area with cold water. Not suitable for small children.
2. Store product in a secure, hard to reach place to avoid accidental child ingestion. Storage method: This product should be stored in a dark, dry and cool place.

SHARESHARE ON FACEBOOK
TWEETTWEET ON TWITTER
PIN ITPIN ON PINTEREST