Cool off your environment with the 3-In-1 Air Cooler no matter where you are! You can easily plug it in a simple portable battery since it only consumes 10W, eaning you can transport it everywhere, whether in your home or on a trip. With this single device, you will benefit from 3 systems (air cooler, humidifier, purifier) which you can adjust according to your needs! You can also design a beautiful ambiance for any room because of its 7 colors of LED lights!
WHY DOES EVERYONE WANT THE  PRO 3-IN-1 AIR COOLER?3-In-1 Air Cooler ? 

✅ Cool Environment 
With the 3-In-1 Air Cooler, you will benefit from a cool space that you can control because of its 3 intensity modes. You will be able to cool off and no longer suffer from endless heat!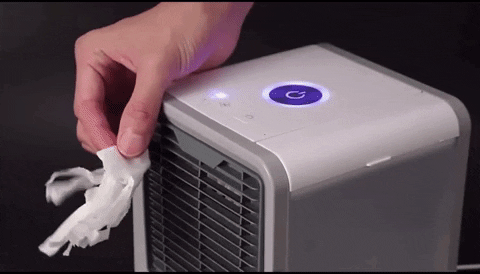 ✅ New Design
The 3-In-1 Air Cooler  has a very small design with a choice of 7 LED colors included. Thus, it is aesthetically beautiful no matter which room you want to put it!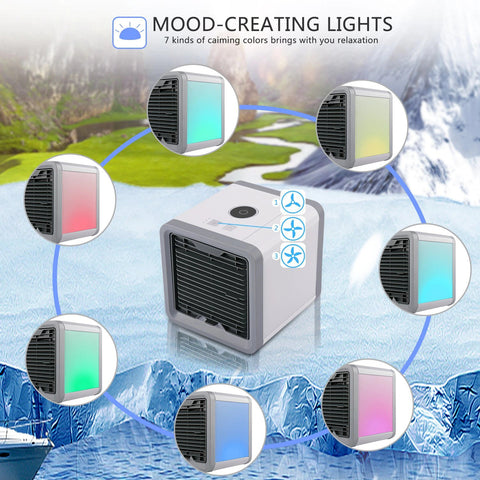 ✅ FULLY ENJOY SUMMER
It is sometimes hard to be able to enjoy an activity when the temperature is too hot. Luckily, with our 3-In-1 Air Cooler , you can enjoy 100% of your summer no matter where you are!


✅ Transportable
One of the biggest benefits of the 3-In-1 Air Cooler is its transportability! With its lightweight design and small size, it can be easily transported, no matter your destination!
How To Use It
Package Includes: 
- 1 x 3-In-1 Air Cooler 
- 1 x USB Cable
- 1 x User Manual
100% Risk-Free Money-Back Guarantee
What matters most to us is your satisfaction. We offer a 30-day money-back guarantee on all our products. We are also available 24/7 via our email customer support for any questions, concerns, or compliments you may have. Reach out whenever--we're here for you! 
-
-