Easy and fast clean your toilet
Is it necessary for me to purchase a silicone brush? Silicone brushes have become increasingly popular in recent years due to the fact that they are considerably easier to clean than traditional bristle brushes and hence harbor fewer bacteria. That means they don't need to be replaced as frequently and don't smell as bad.
It thoroughly cleans every nook and cranny of your toilet! The brush head is golf-shaped, soft, and bendable. This allows you to quickly clean all of the hard-to-reach nooks and dead corners in your toilet. This means that you can now enjoy a sanitary, odor-free toilet that is free of dirt and build-up. When you're through, you'll feel like you've accomplished something worthwhile.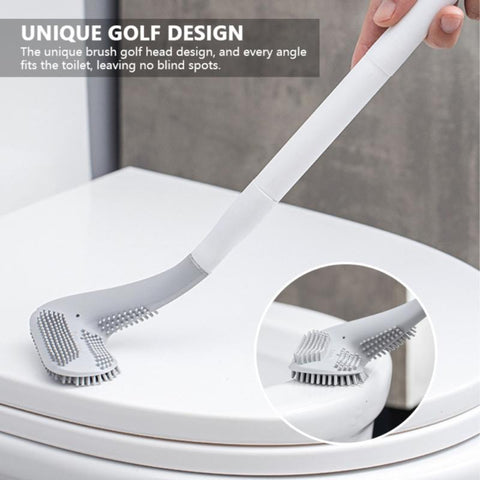 The handle is long and comfortable to hold. This allows you to scour the toilet without touching it or bending over continuously. This implies that the unpleasant components of toilet cleaning are left out. Cleaning the toilet will no longer be a burden!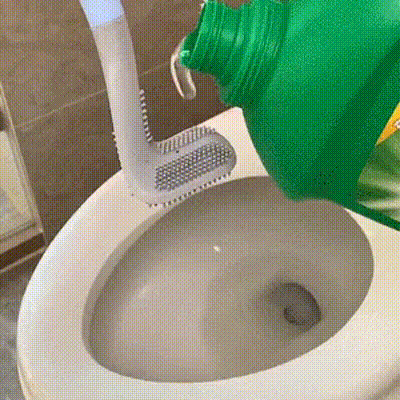 The Toilet Brush includes a bracket that may be mounted on the wall. Because no floor space is wasted, this is ideal for compact bathrooms. Furthermore, you will never need to clean your bathroom floor with a toilet brush.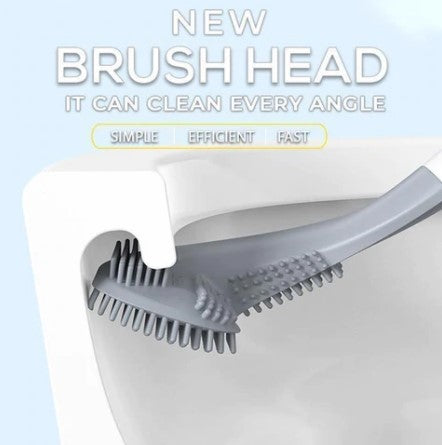 The Toilet Brush is constructed of soft TPR bristles and high-quality PP plastic. This makes it strong and durable. You can scrub for as long as you like without breaking your brush. This way you won't have to be concerned about an old, filthy toilet brush any longer.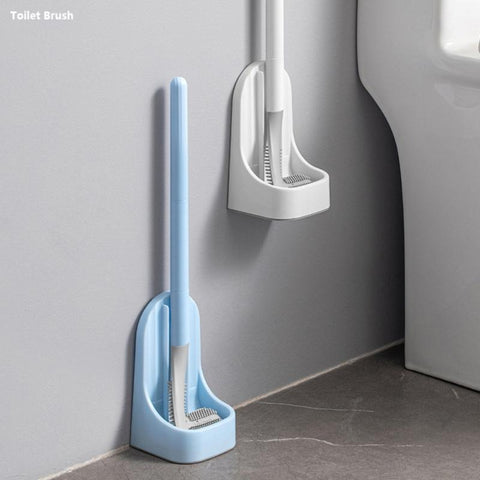 If you want a toilet brush that allows you to clean all of the hard-to-reach areas of your toilet without touching it, you want to clean your bathroom floor without the toilet brush getting in the way, you want a sturdy toilet brush that is gentle on the toilet bowl coating, and you want your toilet brush to be easy to clean...
Then this toilet brush is the most crucial bathroom tool you'll ever purchase!