💖 PRETTY HEARTS OR THE LUCKY CLOVER? 🍀
It's a perfect gift for your girl
Our new 4-Leaf Clover Heart Necklace is an ingenious design that lets you have 2 pretty necklaces built into one – all with the shimmer of Zirconia Crystals!
Simply open up the necklace to turn it into 4 pretty hearts or close it up for a cute clover that brings you all the luck. It works with hidden yet strong magnets!
The Clover Heart Necklace is a symbol of luck, good fortune and protection.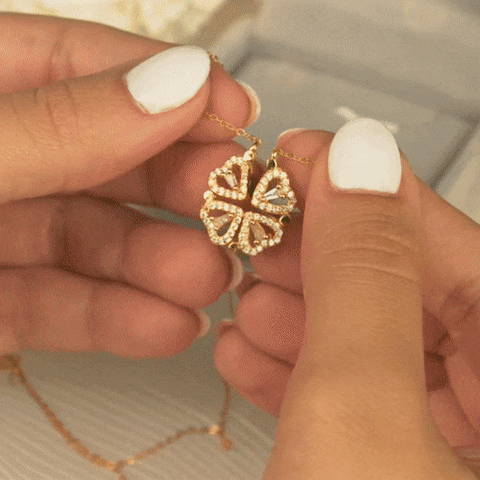 The Necklace can be worn in 2 ways: lucky Clover and romantic four Hearts. The pendant magnetically joins the hearts into the clover.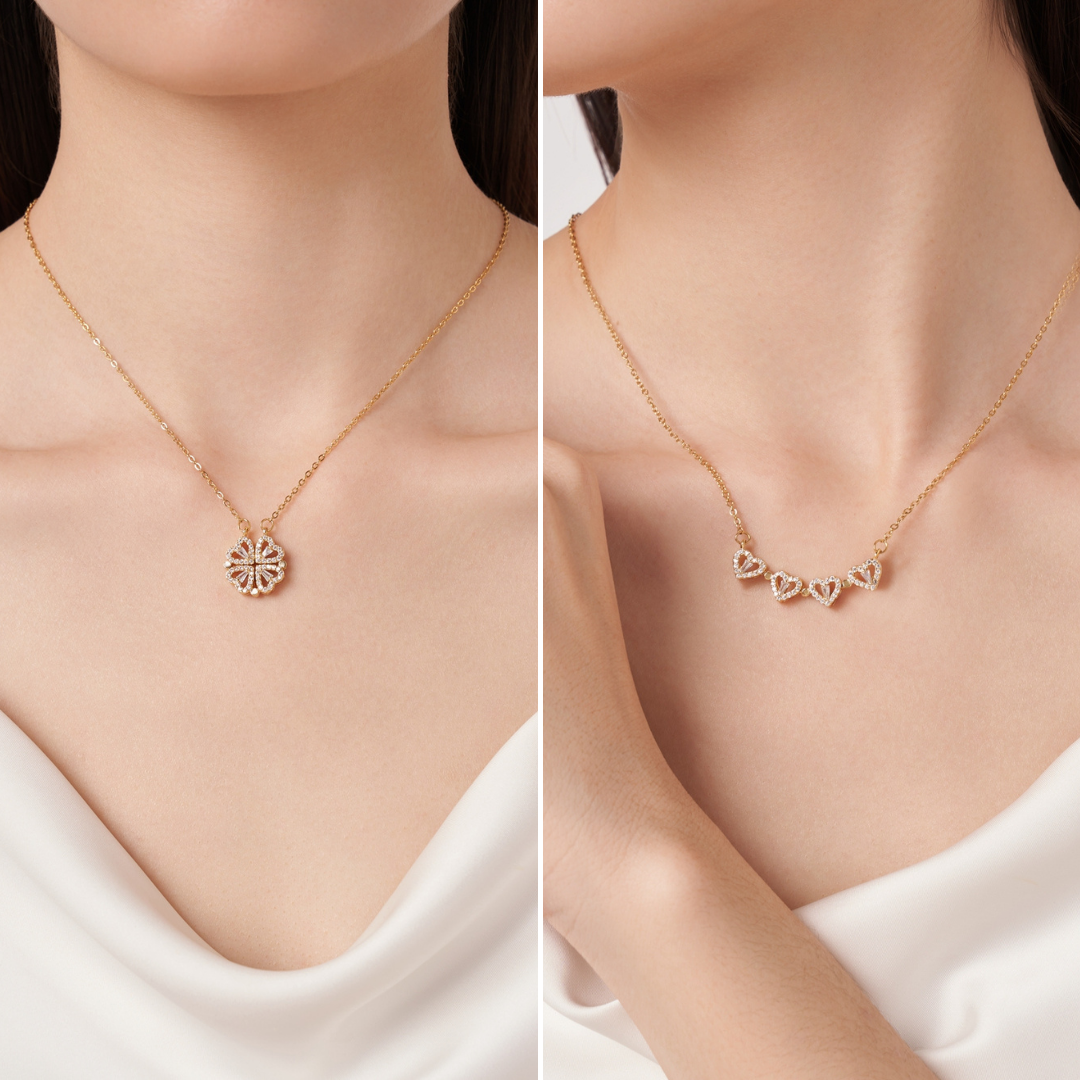 Handcrafted with 18k Gold Plating and finished with shiny Zircon Crystals. Clover Hearts Necklace adds elegant and sophisticated look to any outfit.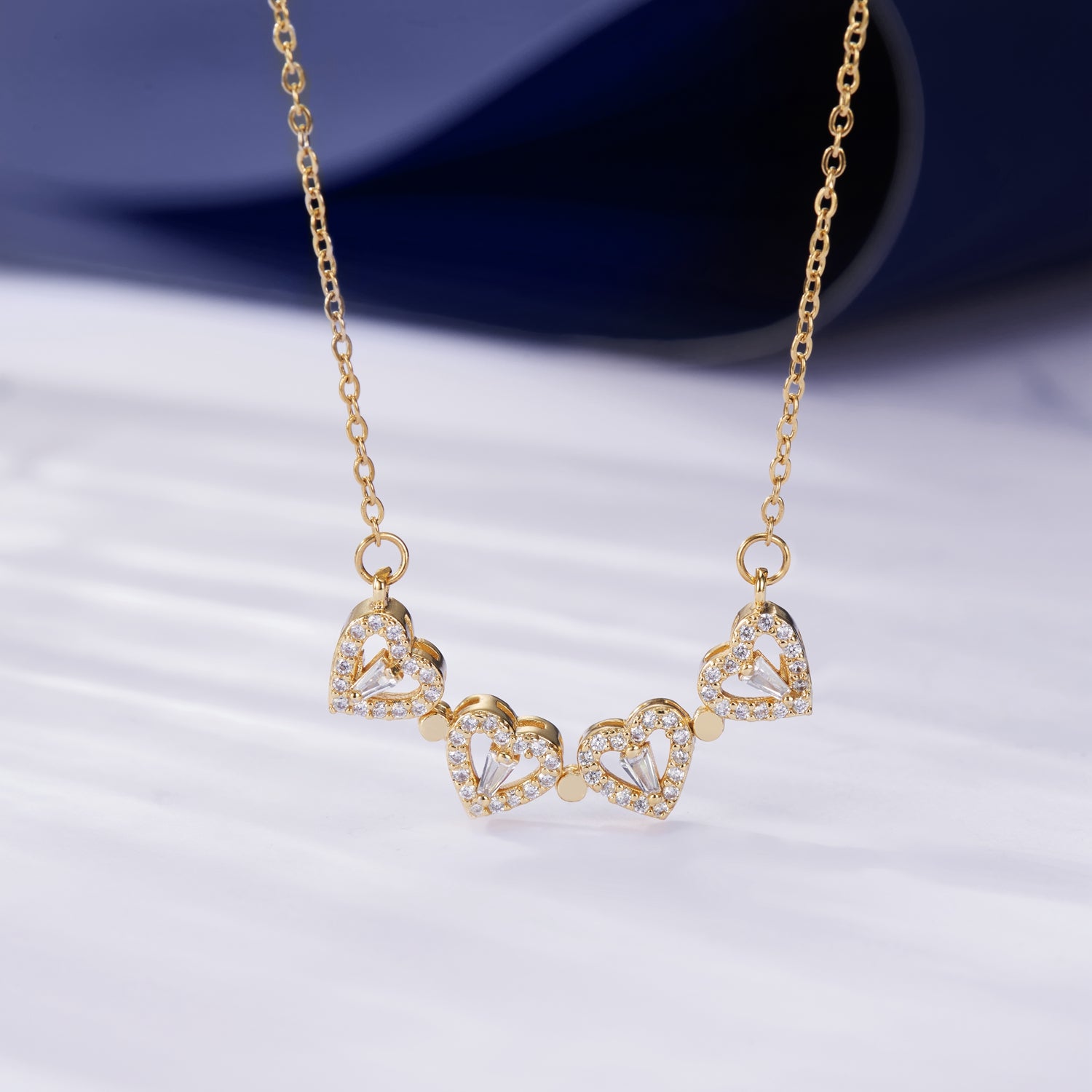 One necklace with two ways of wearing. 
This necklace has two designs in one necklace, open with 4 hearts, but closing is a four-leaf clover, the perfect pendant necklace for a lady who has difficulty choosing. It is a great gift for your family and friends on any occasion.
CHOOSE FROM 4 DASHING COLORS! ❤️
Choose from a shiny Gold or a sexy White Gold – the compliments will come either way!
Perfect for daily wear, parties, and those special moments in life. Makes for the perfect gift for quirky jewellery lovers!
SPECIFICATIONS
Pendant: Zirconia Crystals
Length: 18 inches (adjustable)
Chain type: Water Weave
30-DAY MONEY-BACK GUARANTEE! 💰
Not happy with your purchase? Get your money back – no questions asked!
We have a 24/7 Live Chat and email support system – so in case anything is less than perfect for you, we're here to make it right!