All orders come with our Brand New 3 Levels!
At no extra Cost! 
A Simple Way to Relieve Back Pain & Improve Flexibility!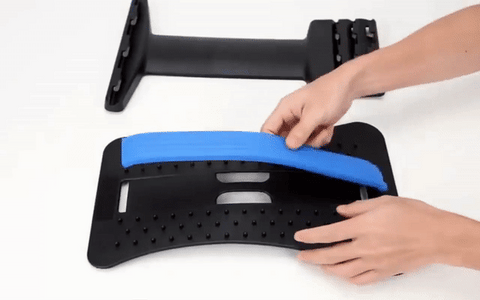 If you're tired of slouching all day, back aches, and bad posture, Our Chiroboard is for you!
💜 Gives you a gentle satisfying stretch.
 😌 Gently corrects bad posture.
✨ Painless and Non-toxic
🌱 Eco-Friendly and Reusable
Tired of bad posture? Used to "products" claiming to correct your posture? If yes, we have the product for you! The Chiroboard will ensure great stretches and better posture, without any hassle and ultimate convenience! 
What Is It
The Chiroboard is equipped with a well designed structure to is both sturdy and gentle, capable of carrying over 250 plus pounds, while still maintaining it's great attributes.
Why Is It Special 
Ergonomic Design - With our ergonomic design, you can stretch your back and correct your posture efficiently and quickly. 
Pain-Free - No more bad "back devices" that claim to stretch your back. 
Suitable for All Body Parts - It is specifically designed to handle every body shape and type. 
Easy-to-Use - All you have to do is lay your back down and stretch.
Quick and Gentle - Correct bad posture and stretch your back in mere seconds. 
What You Get!
✔️ Relieved chronic back pain
✔️ Relieved muscle stiffness
✔️ Relieves  nerve pain
✔️ Lower and upper muscle support
✔️ Corrects postural imbalances
✔️ Promotes relaxation according to the physiological curvature of your spine
✔️ Improves flexibility in your shoulder and back muscles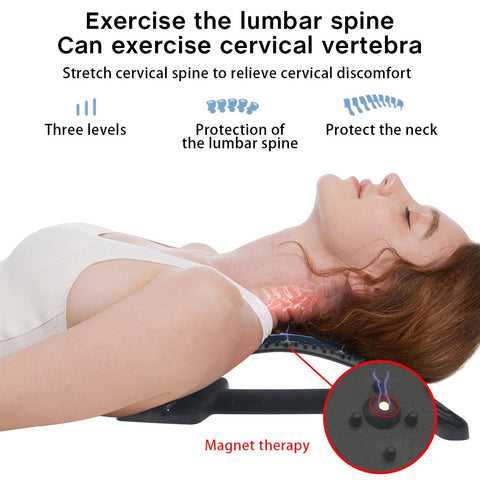 Great For All Occasions!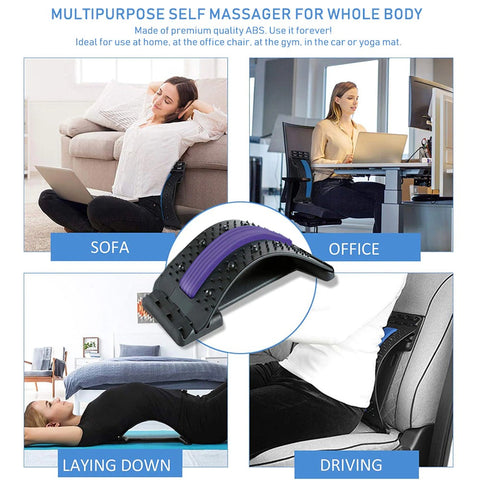 FAQ'S
Q: Is it Adjustable?
A: Yes it is Adjustable
Q: Can I take it to class?
A: Yes, you may bring it with you anywhere!
Q: How fast is shipping?
A: 7-15 Business days
Q: Can it support 200 pounds?
A: Yes it can support 300 pounds!