Make you road trip comfortable
Whether is a long or short distance trip, simply attach this head rest pillow to your car seat and enjoy your travels.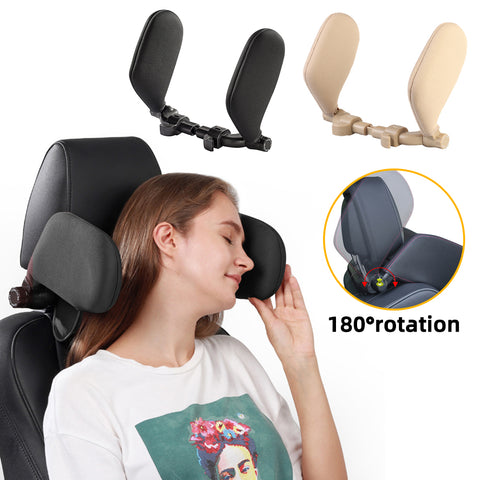 Features
Head, Neck & Shoulder: Relieve your neck and shoulders on road travels with this head rest. Give yourself a good healthy sleeping posture and avoid pains on your head, neck, shoulder or back. This head rest pillow will also protect your head from bumping against the car window.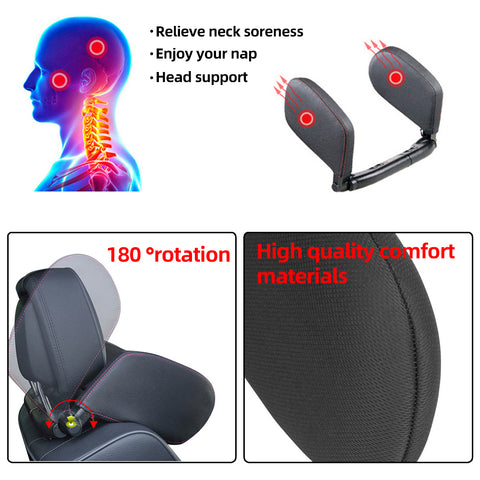 Safe & Durable: The headrest is made of thickened memory foam with your choice of pillow cover-PU leather or fabric.
Adjustable Design: This road trip headrest is adjustable at 180° rotation depending on the user. Suitable for children and adults of different heights. When not in use, simply lift the headrest pillows up to save space.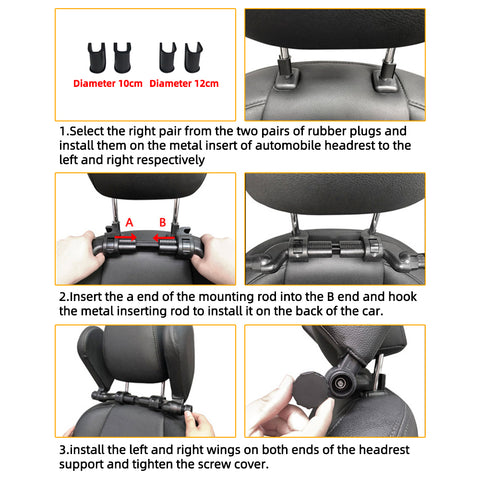 Universal Size & Design: Fits most cars and SUVs.  Please make sure your car seat has metal rods that can be lifted up and pressed down as this is where your headrest pillow will be installed.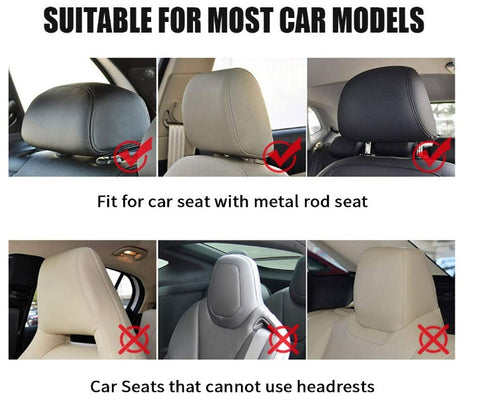 Specification
Material: Synthetic leather/fabric/ fiber fillings

 Size: 14 X 26 X 36 cm

Adjustable crossbars