This beautiful cloak is made in printed fabric. Is soft and delicate. Transparent on the both sides, one lighter that the other.💖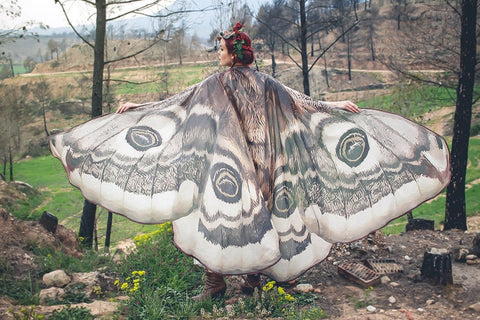 Chiffon: synthetic. Lighter. Very soft fabric with an intense shine. The most intense colours fabric are in the right side and softer in the other side.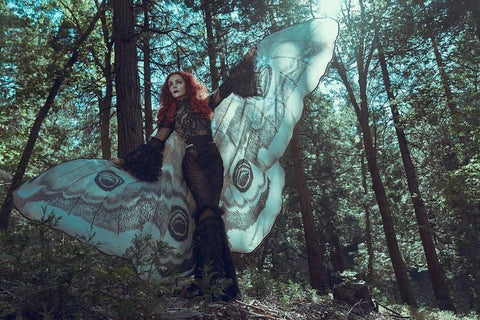 It's inspired in a real moth.

They also have wire inside the front of the wing so is easy to move and use them for dance.

240cmx130cm aprox.

**ATTENTION**
These pieces are made to order in expensive materials, so i do not accept returnings because you choose wrong the fabric or you change your mind. Please think well and if you have any questions feel free to ask me, we will be happy to help you.

**ATTENTION**
These pieces are unique, original and handmade by us. We made this photos, Alassie, Mara, Danu and more friends are the women who appear in them.
We only sell on Yahoo under our label Abatb If you find our photos in other platforms, they are stolen from us, and they are selling copies of our work and scaming people, the only way to get the wings of the photos if from us!