At the crucial moment
Please rest assured that we will ship normally.
At the same time, we hope you take good care of yourself.
☆☆☆☆☆ WELCOME TO THE STORE!
One-function walking cane with its two swivel handles that provide maximum support and support for sitting and standing. Folds compactly for car, bus and plane travel. Foldable and illuminating magic cane is a cane you can trust to give you better stability on most surfaces. It's extra large swivel head has been developed to improve stability and provide a natural, confident gait when on the move. The tip of a regular cane may slip when you walk, but it's unique pivot lets the cane move with you while the triple grip head provides a good grip. Magic cane folds up so it's convenient to take with you.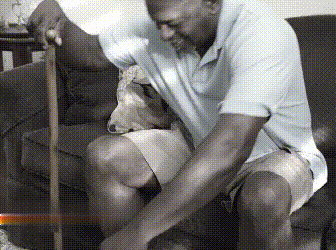 Fold the magic cane for easy travel, and you just have to unfold it when you want to use it.
It can be easily adjusted to your height and its specially designed handle provides a comfortable and secure grip.

What is special about the magic cane is that it is equipped with an integrated 3 LED light, which can be directed either straight in front of you or down to light the way.
The specially designed handle provides a comfortable and secure grip, it can adjusts to your height

Main advantages:
The magic cane can be folded down.
If you want to bend the walking stick, pull out its three parts and fold up.
To assemble the cane again, just put its parts together.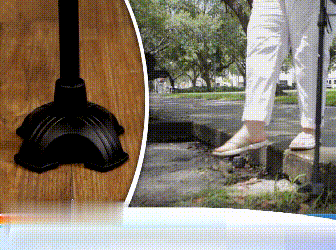 The magic cane is adjustable in height:
To adjust the height of the cane, press down to pull its part behind, extend the cane to the length you want and put the lock in the corresponding hole.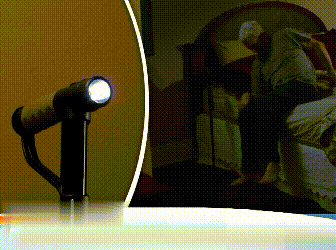 Press the On / Off button at the top of the LED light to turn it on or off.
The angle of the LED lamp is adjustable:

You can adjust the LED light so that the light shines horizontally forward or you can aim it down to lower the ray down to the ground.