Description:
◆SAFE FULL ARM TEMPORARY TATTOOS
 1 sheets tattoo arm sleeves adopted with non-toxic ink,help you shine like a star at parties or special events.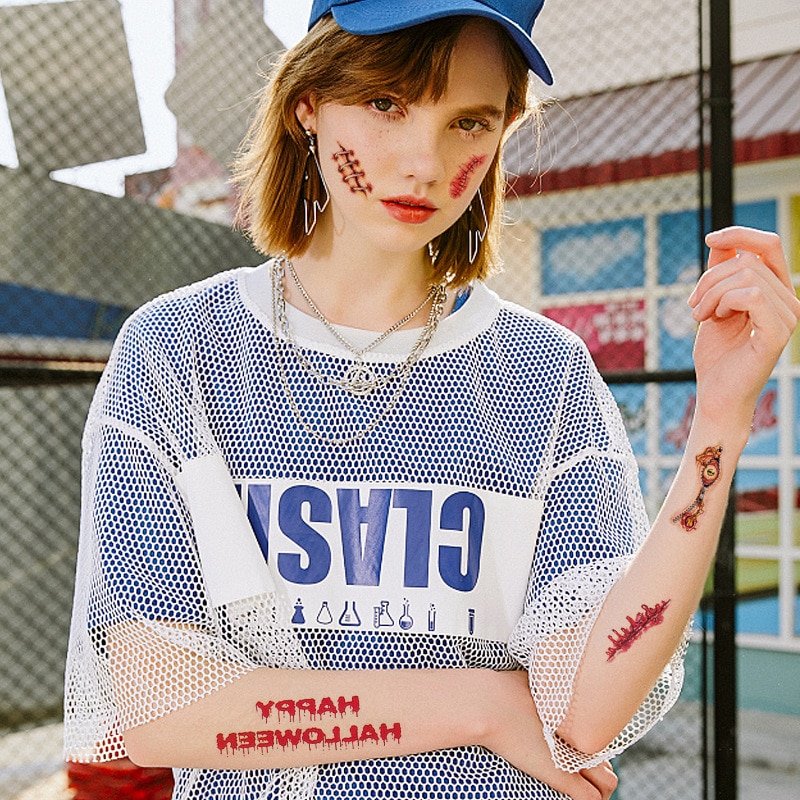 ◆AFFORDABLE TEMPORARY TATTOO WITH
NO PAIN Apply these temporary tattoos within a few seconds and no one will doubt that they are not real tattoos. If you want a realistic tattoo, but worry about pain and expense, now is your chance! This is a good choice for testing the appearance of real tattoos.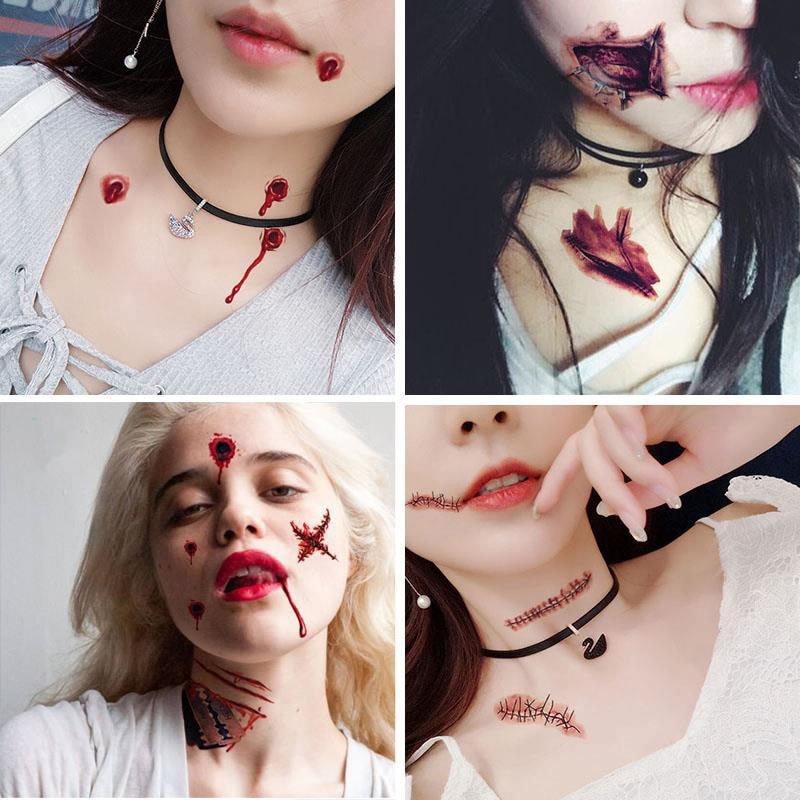 ◆WATERPROOF QUICK REMOVABLE TATTOO SLEVES 
Long last for 5-7 days,these tattoos are water resistant, you can swim and take shower without worry.Easy to apply in 10-20 seconds to press against your dry skin with a wet sponge or cloth.They are easily to clear off by rubbing with alcohol,body oil,or olive oil.
◆FAKE TATTOOS APPLICABLE OCCASIONS
Perfect for almost any occasion asGym,Halloween,party,club,carnival,traveling,wedding,festivals,vacations,concerts,music festival,bachelorette parties and anywhere really!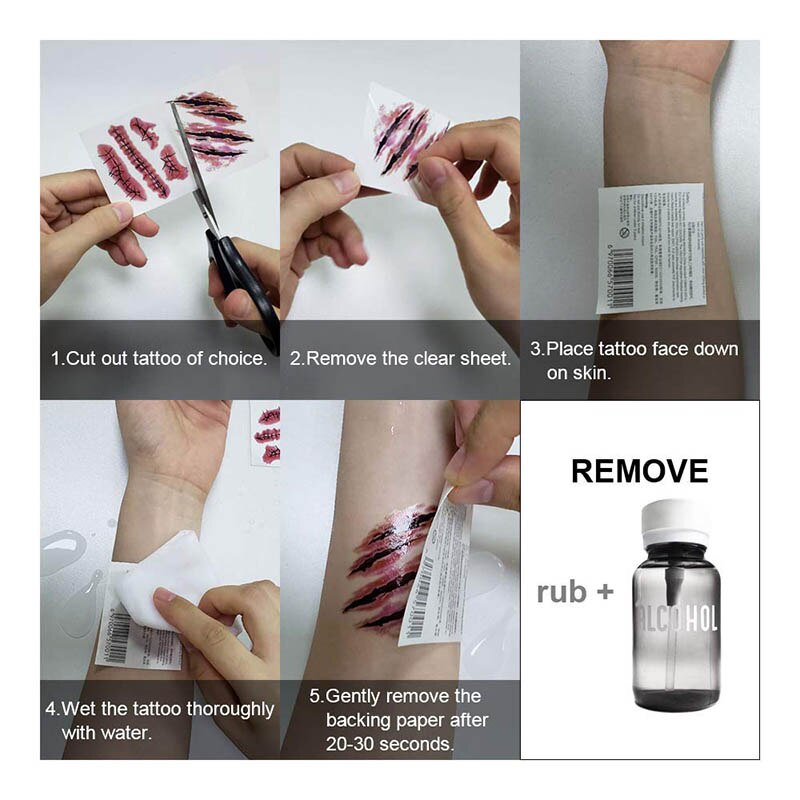 How to use:
1.Cut out the graphics roughly, leaving 2-3mm at the edge
2.Use a dry towel to clean the area to be attached, and gently tear off the cover film.
3.Put the pattern on the skin with a damp towel and pat the paper until the moisture penetrates.
4.Pat gently for about 30 seconds. After you feel no resistance, slowly remove the bottom paper and wait for it to dry naturally.
5.Apply a small amount of alcohol or cleansing oil on the tattoo. After 10 seconds, moisten the cleansing cotton with warm water and wipe it back, and then rinse with water.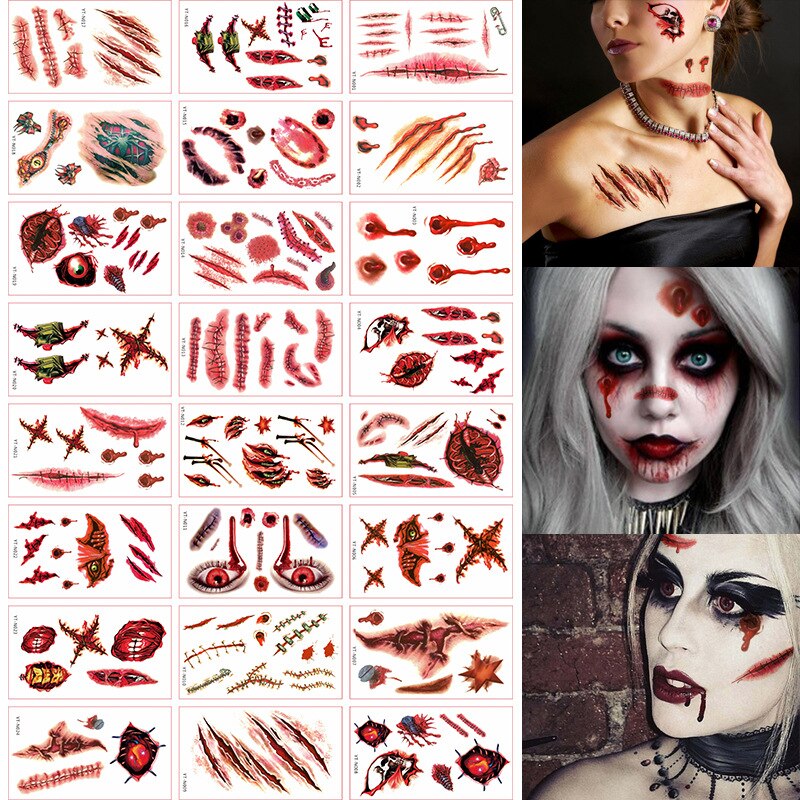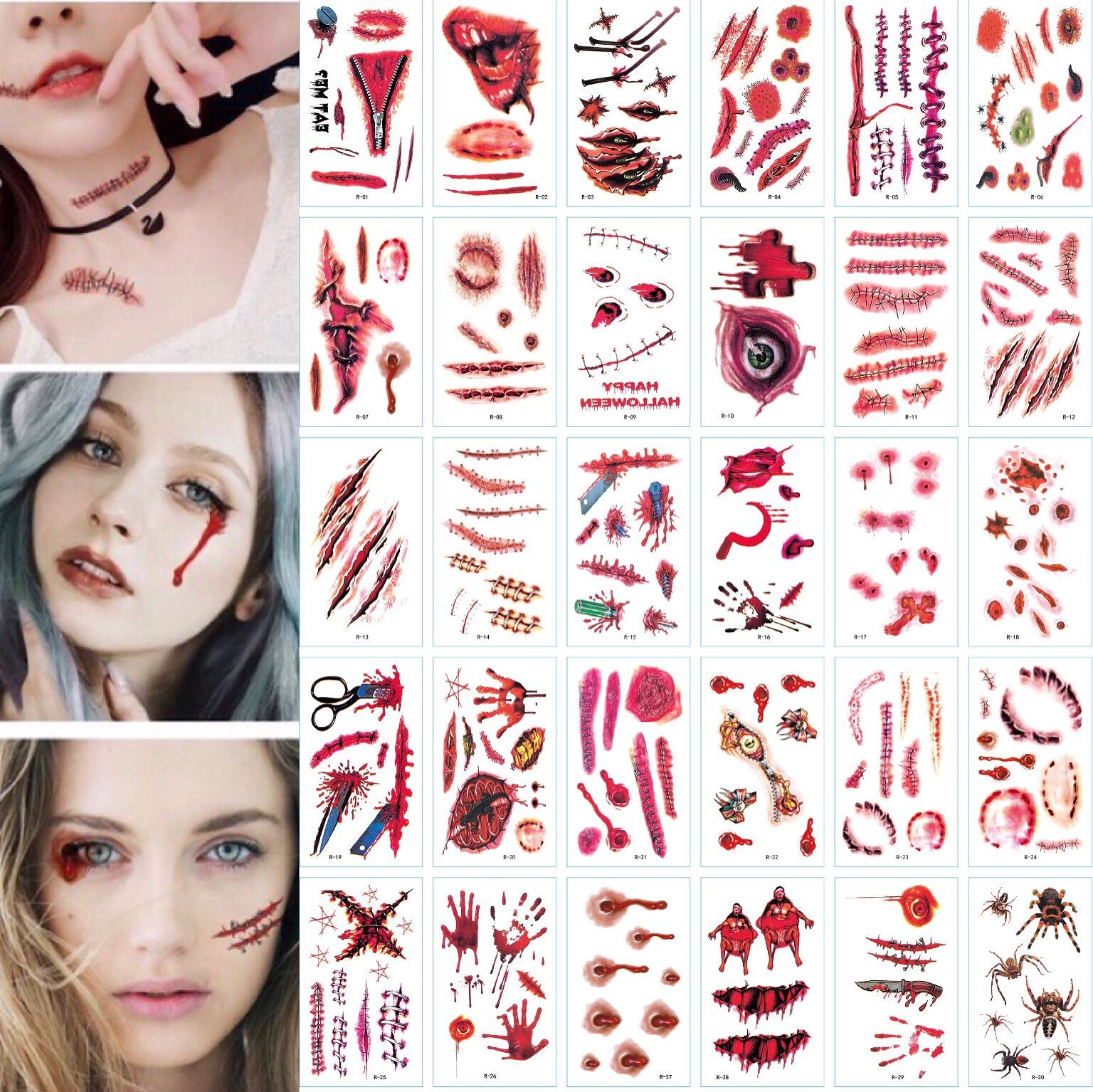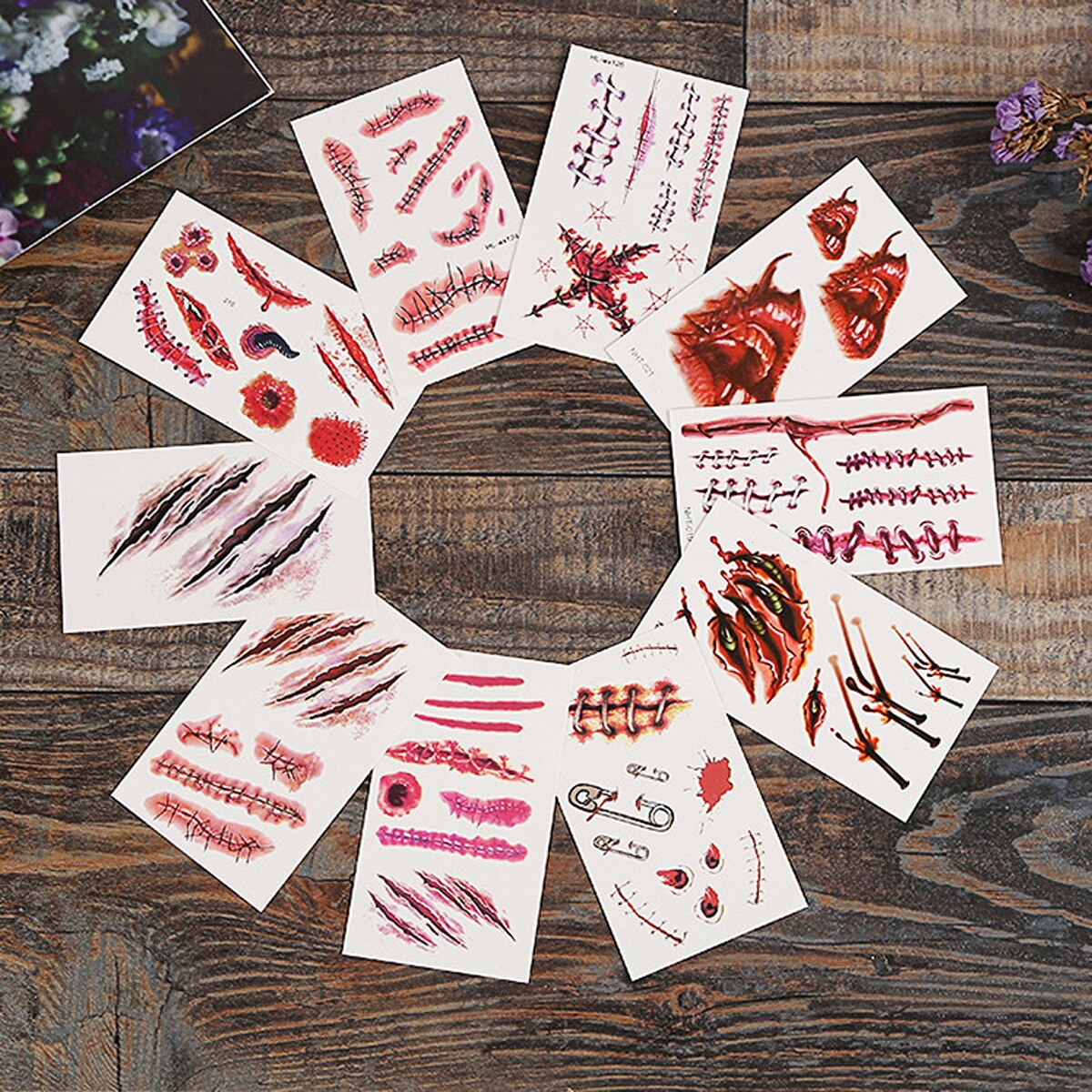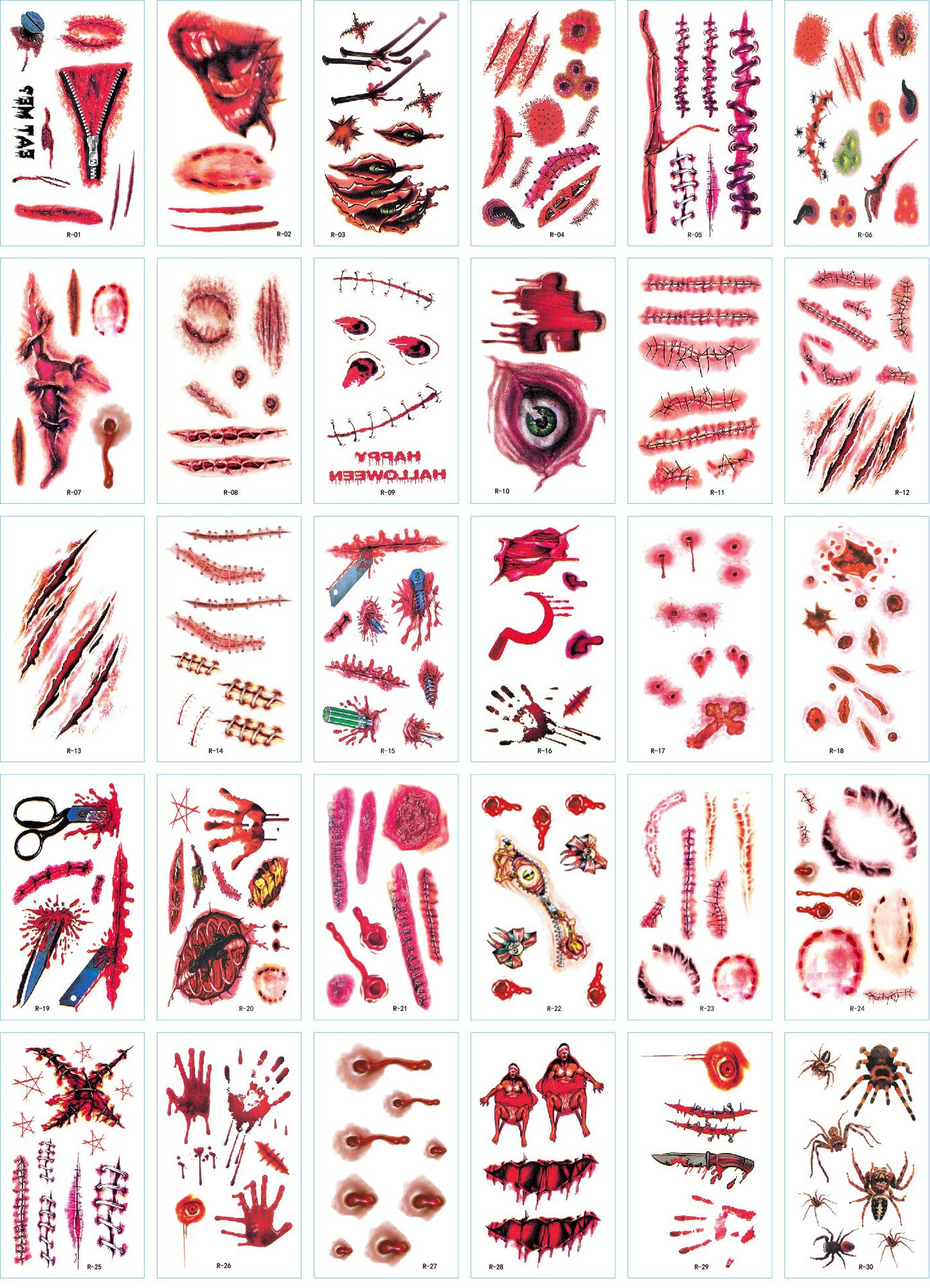 Package Includes: 20 pcs tattoo stickers (distributed randomly)